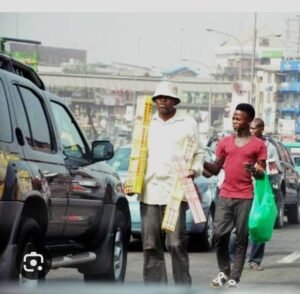 NAFDAC raids hawkers' outlets, seizes products worth over N10m in kaduna
By Stella Kabruk
July 28, 2023
The National Agency for Food and Drug Administration and Control (NAFDAC), has seized products worth over N10 million from hawkers, illegal drug sellers outlets in some parts Kaduna State.
The News Agency of Nigeria (NAN) reports that Deputy Director, Pharm. Tamanuwa Andrew- Baba , investigation and enforcement Pharmaceutical Enforcement Directorate of NAFDAC, Kaduna State, made the disclosure on Friday.
He said the raid was conducted from hawkers on the street,motor parks and around worship centers and arrested six suspects.
He added that the seizure conducted which is a fall out of the media sensitisation campaign that was flagged up two weeks ago on the Dangers of drug hawking and Ripening of fruits with calcium carbide.
" We came out for hawkers raid for those on the street, motor parks and worship centers as a fall out, as our Director General promised.
" She promised that we commenced regional clam down on all hawkers to ensure our populace get the right medicine.
According to him, the exercise is a continuous process and are sounding a loud warning for others that do not want to repent from the act of drug hawking that hence forth hawkers will be prosecuted.
He said some of the drugs seized are out of counter drugs which are not supposed to be sold by the hawkers.
" We found some drugs with the hawkers that are sold under prescription such as Hiegra 200mg which is above what our agency registers. Our agency registers 100m.
He noted that , most of the drugs seized are sex enhancers like night rockets, black diamonds, double rockets, AK 47, and many other herbal products.
He appeal to all residents of Kaduna, to avoid patronizing hawkers of medicines because in most cases what they are selling is not medicine rather toxic as it has been exposed to harsh weather condition.
"We will continue to sensitise members of the public to stop patronising hawkers in buying drugs, as what they are selling is not NAFDAC-approved,'
" If there is no buyer then there will be no seller." he said (NAN)